"3 million job-seekers in France and we have a tough time recruiting everyday".
We have all read or heard this statement, when one is confronted with filling the positions we have. Beyond this simple acknowledgement whose explanation or analysis can't be as simple as this equation, but it is true that as a recruiter, we have a role to play. In a profession which many practice with more or less efficiency, training, ethics and method, certain issues (among many others!) are still relevant today, more than ever.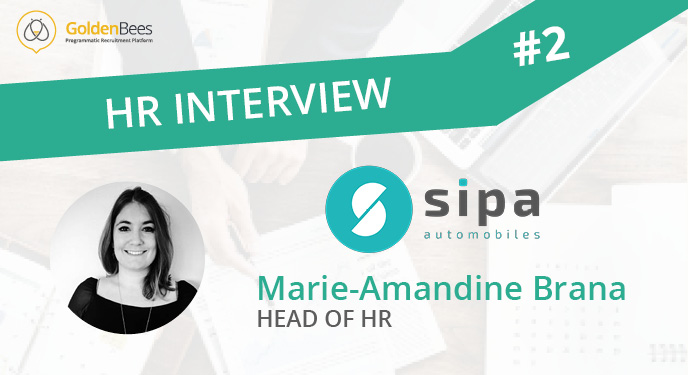 1. Visibility and reputation challenges
We must rethink our entire recruitment process and find a way, through the multitude of sources and actors of employment, to suggest ads which stand out and attract candidates.
Given the increasing digitalization, a gap is now present between hyper-connected populations (such as marketing or HR profiles) and those who are less like this (such as more technical profiles: mechanics or coachbuilders) which makes it even more difficult for recruiters to get hold of such candidates.
2. Challenges pertaining to integration and standing out
We must improve our integration process and match the new expectations of candidates, through the development of our corporate culture, without losing sight of our very own identity.
3. Attractiveness of our profession and training challenges
Apprenticeship is an interesting way to strengthen teams and gain loyalty from future collaborators, trained for our professions and processes. But one needs to accompany, manage and gain loyalty from them.
4. Challenges concerning the sought profiles
Even if it is reassuring to recruit profiles which are in keeping with all the elements of the position which are required to be filled, it is interesting to wonder about the transferable skills of certain candidates and to work on our methods of assessment, selection and training, in order to support profiles which are perhaps more atypical, but just as competent in the long run.
All this while respecting the budgetary and organizational constraints of each company.
Recruitment is an act of consumption today, where the candidate can compare, rate, comment and apply with a few clicks. What we gain in speed, quantity and visibility, we can sometimes lose in quality.
Which candidate didn't expect a response to his application in vain and which company didn't receive a copy/paste of an application which was meant to be sent to a competitor?
There is still some progress which needs to be made but it makes the professions all the more fascinating, as it progresses with its environment and requires constant questioning.