Specialised in intelligent and automated targeting of candidates in the recruitment process via programmatic advertising, Golden Bees has partnered with Manpower, a major player in the job market, in order to respond to the increasing requirements of its client companies and optimise candidate sourcing for recruitment.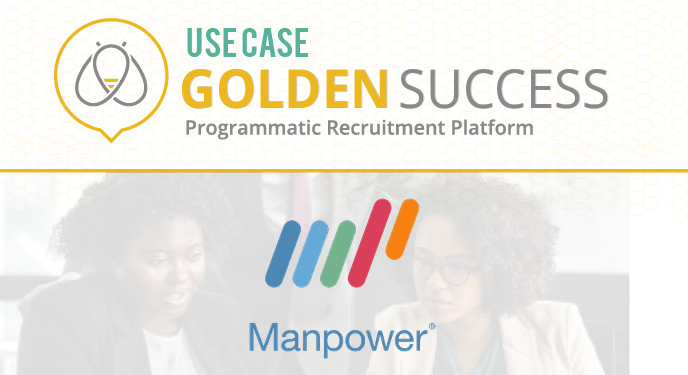 Find out more on their collaboration with Golden Bees with the interview of Gwenaelle de la Roche, Marketing and Prospective Director at Manpower.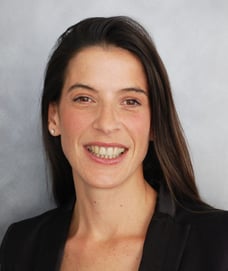 How long have you been working with Golden Bees?
We started our partnership with Golden Bees several years ago, in 2016, and we launched our first major acquisition campaign with them in May 2018.
What does your collaboration involve?
The main goal of our collaboration is to respond more efficiently to the requirements of candidates from the 5 Regional Manpower France Departments. We improve targeting, by pooling in all the requirements of the Manpower network and lean on the technology and expertise of Golden Bees. We determine an optimal media combination, in order to attract qualified and sought-after profiles.
Why did you choose to collaborate with Golden Bees? What are the advantages?
Golden Bees brings together two key areas of expertise: their know-how in web marketing and their knowledge of the HR ecosystem. This dual expertise combined with rigorous professionalism now enables us to work intelligently and optimise our acquisition campaigns in real time.
How many applicants have you recruited since the start of your collaboration?
We've generated more than 100,000 applications in 2018 thanks to this collaboration !
Before collaborating with Golden Bees, did you reach out to other market players?
In order to find potential candidates, we closely monitor the development of the HR and digital market. We carried out several collaborations with other market players (start-ups, digital marketing agencies, etc.)
How did you hear about Golden Bees?
We are always on the lookout for innovations and new solutions, it's our "Office Scout" monitoring unit, who found Golden Bees.
One last word?
New technology is changing the business world, it is important that our group takes an interest in innovative players like Golden Bees, which helps us to be one step ahead of this transformation. It's also an opportunity for us to reinvent ourselves and face the HR challenges of our brands, in a much more efficient and proactive way.