Golden Bees advertises recruitment ads in a targeted and automated manner across all relevant and online media. Golden Bees has been collaborating with Ergalis since 2018, expert in supporting companies and candidates in their HR projects.
With a digital department devoted to the development of innovative solutions, Ergalis Group is using new technologies, in order to improve its practices in terms of recruitment.
In order to answer more efficiently to the requirements of targeted candidates, Ergalis relies on the technology and expertise of Golden Bees, thanks to its innovative sourcing solutions. A refined pre-targeting on the web and campaign optimisation based on the quality of CVs allows to generate more qualified applications at a lower cost.
Since the beginning of the collaboration, Ergalis' return on investment has increased significantly with Golden Bees as its algorithm allows for very fine budget management.
Find out more on their collaboration with Golden Bees with the interview of Jean-Jacques DURIZY, Marketing & Communication Director Ergalis Group, Founder & Manager of Talentpeople.
USE CASE: EGARLIS & GOLDEN BEES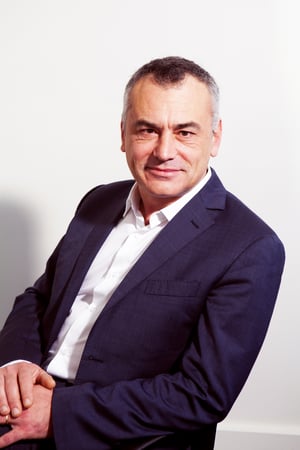 In what context (when and why) did you begin collaborating with Golden Bees?
3 years ago, we met the Golden Bees team for the first time, thanks to our communication agency, constantly on the lookout for HR innovations. In a context where the quest for the best candidates has become increasingly difficult, it was quite obvious to us that we had to move forward with Golden Bees.
What do you think is Golden Bees' value proposition in the recruitment market? How does this solution improve the existing one?
Golden Bees' solution was timely. We weren't happy with the applications we were receiving with traditional job boards, forcing us to have silo-based investments, therefore we were looking for a new tool to manage our investments. The Ergalis Group's promise is to find the right candidate at the right time, and Golden Bees helps us meet that promise.
What does your collaboration involve? Could you give us a sourcing campaign example carried out with Golden Bees?
During the first year of partnership, we chose to compare Golden Bees with the solution we had already implemented and invested in both. Setting up the campaigns was very easy. The support, advice and expertise from the Golden Bees teams made them stand out immediately. Golden Bees adapts to our organisation. The algorithm allows fine investment management and we've noticed that investments are increasingly optimised, every month.

A campaign example? We had an international recruitment challenge for one of our clients. We were looking for French speaking advisers (from all backgrounds) to go and live for 1 year in Portugal. We entrusted this campaign to the media trading teams of Golden Bees, and in record time, they were able to attract more than 300 candidates!
More specifically, what does the Golden Bees solution offer you? What are the results?
In concrete terms, Golden bees is first and foremost, a team of experts to whom we can entrust our budget. Thanks to them, we have very interesting candidate acquisition costs. Over the last 2 years we have created a business object universe around our sourcing tools and we can confirm that our return on investment is much higher with Golden Bees.
What is the role of innovation at Ergalis? How do you identify new partners for your recruitment needs?
Innovation is part of our DNA at Ergalis Group, we have a digital department devoted to the development of innovative solutions (Bankablepeople: platform for connecting candidates specialised in banking and recruiters) Lektio (1st HR training solution combining online training, workshops and bootcamps), myergalis (solution for digitising HR processes in temporary employment) and many other projects are under development.

We are always on the lookout for something new via blogs, social networks, etc. and we trust our partners for their recommendations.