The jury of the MyCompany HappyIndex® - TechAtWork 2019 award has just awarded Golden Bees the first prize in its ranking rewarding the management of employee well-being at work, working in Tech/IT/Data! The announcement was made during the HappyIndex®AtWork 2019 event, gathering companies where employees are the happiest and most motivated. The evening was organised by ChooseMycompany and EchosStart on the 19th of June in Paris.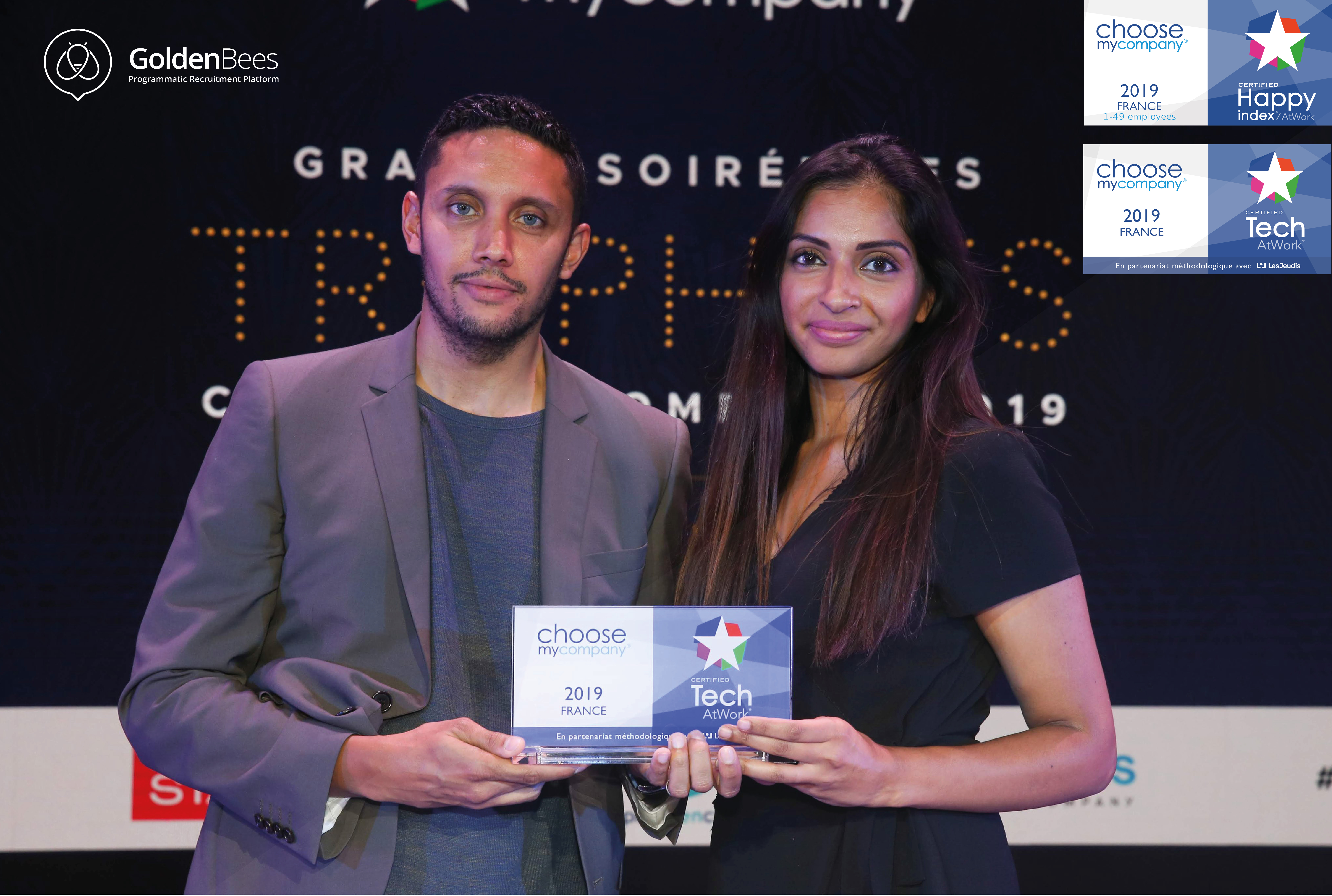 Golden Bees is a Parisian scale-up company specialising in intelligent candidate targeting which has developed its innovative solution based on a suite of proprietary technologies exploiting Big Data and Artificial Intelligence. Golden Bees obtained a score of 9.64/10 following the votes of its employees. Employees rated the company in categories such as pride (100% of the positive employee votes), happiness (also 100%), salary and recognition, professional development, motivation and management and a stimulating environment. This rating lead Golden Bees rank #1 in IT!

Fariha Shah, co-founder of Golden Bees spoke about the TechAtWork award:
"This award confirms that our HR management is a success! Thanks to our collaborative management, we're going beyond traditional codes, we're thinking in terms of teams and not hierarchies! Kindness, a fundamental value that we have succeeded in transmitting, provides a healthy working environment. And of course the societal impact of the Golden Bees solution plays a very important role".